Many jobs nowadays lead us to live sedentary lifestyles. In many instances, people sit for up to eight hours per day, barely moving aside from a bathroom or drink break. Inactivity at this level can lead to weaker core muscles, increased risk of injury, and issues with back pain.
Core strength refers to the strength of your abdominal, gluteal, and lower-back muscles, which support your spine and protect it from injury during strenuous activity. Strengthening these muscles will improve your balance and stability, and give you overall strength that can translate into increased performance in nearly any sport or activity you participate in.
Building Core Strength: How to Combat the Negative Effects of Sedentary Lifestyles
What is core strength?
The strength of your core muscles determines not only your ability to lift and move heavy objects but also your ability to resist movement. Your core is involved in keeping you upright and enables you to balance and resist movement when need be. It's composed of all your trunk and abdominal muscles (as well as those along your spine).
Reasons why you need it.
A weak core can lead to poor movement patterns. When we are seeking to improve our core strength, the foundation needs to be built on correct alignment and posture. If you fall into a pattern of poor posture, you can make powerful muscles lazy and overwork smaller muscles that become tight and contracted.
Exercises to strengthen your core muscles.
The good news is that it does not take a long-winded exercise routine to give the core muscles a good workout. If you plan your workout right, you can integrate it into your day-to-day activities. Compound exercises are an efficient way to exercise. Compound exercises are movements that work out multiple muscle groups.
Exercises that work the core and that are spine friendly will help you build core strength and protect your back from injury, which often results from a weak core. These exercises are not only making you stronger, but they are also providing movement patterns for use in everyday life that will enable you to function safely.
Squatting
Different squat variations help you work different muscles in the lower body. A wider stance with out-turned toes tends to work the posterior chain, whereas a narrower stance will work the front of the lower body more. Squatting is an important movement pattern because it enables you to lower your body closer to the floor whilst maintaining balance and strength. Squatting is a particularly helpful movement when you want to lift something heavy from a low level.
Hip hinge
Exercises such as good mornings, deadlifts, and kettlebell swings are examples of hip hinge movement patterns. Hip hinging is another way of saying bending at your hips. It is important to do these movements with control so that you don't hurt yourself. Often, people complain of lower back pain or even experience lower-back conditions because they neglect to hinge at the hips when bending to reach floor level, instead opting to round through the lumbar spine. Hinging at the hips enables you to use the powerful gluteal muscles to press the hips forward when standing; this is much better than relying on the lower-back muscles to lift a weight.
Working the abs
The abdominal muscles coupled with the gluteal muscles make for a formidable source of strength. Unfortunately, many people fail to tap into this powerhouse because they lack proper form in their movements. The abdominal muscles can influence the function of the spine, supporting it through flexion and controlling it into extension. The gluteals also support the lower spine when under contraction. The abdominals are made up of three main areas of focus: The upper abs or "six-pack", the lower abs, and the obliques. The upper abs respond to exercises such as crunches, where the head and shoulders are drawn down towards the lower body. The lower abs respond to reverse crunch exercises, where the legs are drawn up towards the upper body, and the obliques respond well to rotational exercises, as you see in a Russian V-sit twist.
Glute bridges
Glute bridges are great movements for working the gluteus maximus. This is one of your largest muscles, and it has a large influence on your posture. When you have strong glutes, you will stand tall and proud. The glute bridge is also spine friendly; just make sure you roll up into it rather than thrusting the hips up. This movement ensures that the lower back remains protected rather than taking the brunt of the movement.
Planking
Performing the plank correctly is a highly effective way of practicing good postural alignment. A correctly performed plank encourages the hips into straight alignment and requires the recruitment of the abdominals and gluteals to keep you in the correct form. The plank also has variations that can improve your overall core strength. The classic plank is a great way to begin, and this can be performed in the face-down (prone) position and also in the side position. Over time, you can make the plank more challenging by performing a high plank (on the hands) and by adding movement to the plank.
Beginner's bodyweight exercises
Begin with one set of 10 exercises and advance to three sets.
Good mornings
Wide stance squats
Narrow stance squats
Crunches
Reverse crunches
Russian V-sit twists
Glute bridge
Side plank for maximum time on each side
Classic plank for maximum time
No time for a workout?
Now that you know how important core strength is, it's time to take action and build yours. Here are three ways to incorporate core exercises into your daily routine.
Squat when you are brushing your teeth in the morning, waiting for your coffee to be done, or even just as a break from sitting in your office chair.
Practice your hip hinge every time you need to reach down to floor level, whether it's to pick up the kid's toys or to pick up your bag when you leave the office.
Practice standing up and down from your chair using the gluteals to press the hips forward, rather than tipping in and out of it. This will help you build strength in these muscles without even noticing that you are doing so!
There are many ways to incorporate core strength into your daily routine; just pick one or two that work for you and stick with them until they become second nature. You'll be amazed at how quickly they pay off.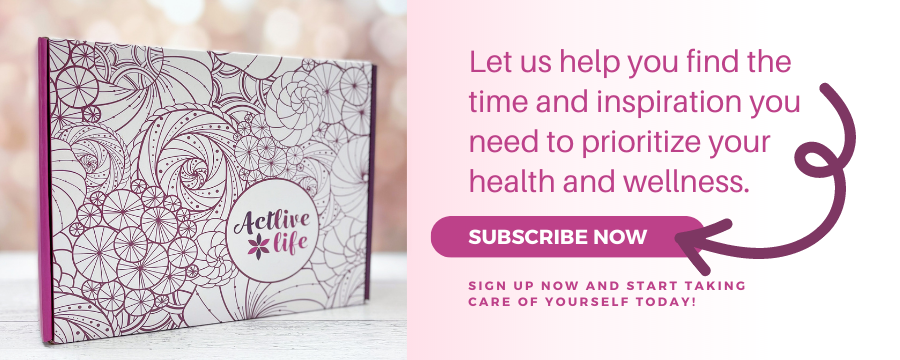 Always consult your physician before beginning any exercise program. This general information is not intended to diagnose any medical condition or to replace your healthcare professional. Consult with your healthcare professional to design an appropriate exercise routine. If you experience any pain or difficulty with these exercises, stop and consult your healthcare provider.