Apathy and lack of energy are the banes of anyone who wants to get more done. If your get-up-and-go has disappeared, these tips can increase your vitality. Practice them regularly, and you can look forward to amplified vivacity and enjoyment of life.
Reduce stress
Stress drains energy and enthusiasm. When you're stressed, your immunity and well-being drop. You're liable to experience various problems, from insomnia to irritation.
If you're super-stressed, increase happy brain chemicals by adopting mindful exercise techniques like tai chi and meditation. They lower stress levels and can help you develop a peaceful frame of mind. They will contribute to a calm mindset that makes it easier to cope with stressful events, too.
Other ways to reduce stress include exercise, time amid nature or with supportive friends, and pursuits that help you relax or boost joy. Read uplifting books, take evening strolls and watch the sunset, and watch funny movies to lift your mood, and your energy and enthusiasm will grow.
Find novelty
Life may tire you even when you keep to healthy habits like eating wholesome foods and exercising. Your energy ebbs if you're in a rut because people often experience reduced energy when boredom bites. If the scenario is familiar, change your routine and increase joyful activities.
Consider whether you've stopped doing much-loved hobbies that used to boost your motivation, and take them up again. Or find new pastimes that fill you with enthusiasm. What would you like to do but haven't yet? Can you join an evening class? Learn a new skill online? Use a skill you already have to help people?
Perhaps your oomph will return if you add a new healthy habit to your day too, like writing a to do list each morning. Aim to achieve three simple tasks a day, and you'll enjoy an instant mood boost as you complete them and tick them off your list.
Nourish your body
The foods you eat impact your health and how energetic you feel. If you are sluggish, the chances are you'll benefit from eating a healthier diet with plenty of vital nutrients. Foods in their natural state, often known as clean foods, improve vitality. They don't contain preservatives and other additives that reduce well-being while extending their shelf life and flavor. Aim to eat fresh local seasonal foods and avoid processed varieties, and your energy levels will improve.
Stay active
You may feel like doing less, but, paradoxically, increasing your activity can boost your energy. Exercise ramps up the feel-good chemicals that make you productive and happy. A simple daily twenty-minute walk or run could extend your vitality. Or try completing the daily challenge from the Actlive Life box.
Your actions and attitude are the keys to energy growth. Improve your mood by reducing stress. Increase enthusiasm with joyful endeavors, eat healthily, and be active, and watch your energy levels rocket.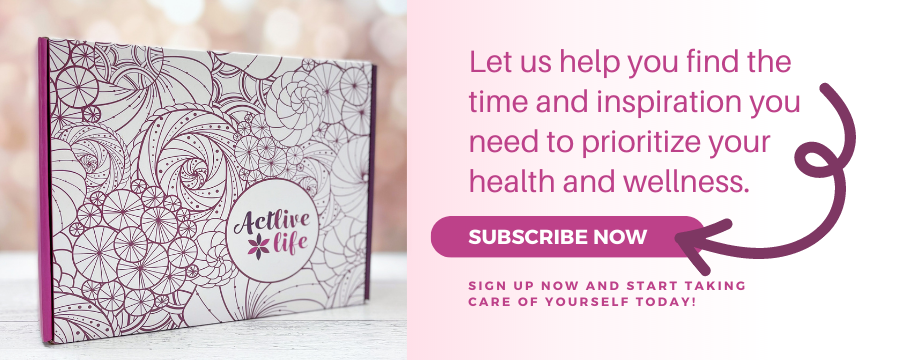 Always consult your physician before beginning any exercise program. This general information is not intended to diagnose any medical condition or to replace your healthcare professional. Consult with your healthcare professional to design an appropriate exercise routine. If you experience any pain or difficulty with these exercises, stop and consult your healthcare provider.