Exercise has too many health benefits not to do it. Still, everyone has days they'd rather do other things. You indeed need rest days, but when you have a string of "rest days" in a row, you're not going to get the phenomenal health benefits of exercise.
Staying physically active has numerous health benefits, both mental and physical. Building muscle strength and stamina helps you stay functional, so you get more out of life and enjoy it more. It also lowers the risk of health problems and helps with weight control. In terms of mental health, research shows that staying physically active could lower the risk of depression.
Now, let's discover how to stay motivated enough to enjoy the perks of exercise.
Work Out at Home
Exercise becomes more of a chore if you have to put on exercise clothes, leave the house, drive somewhere, change into gym clothes, and fight for exercise equipment. You have another option. You can exercise at home without the extra hassle, and you don't even need special equipment.
Strength training using resistance bands and your body weight are enough to get a total body strength workout. For cardio, simple exercises like jumping jacks, burpees, mountain climbers, and squat jumps will get your heart rate up without equipment. Each Actlive Life Box has a 30-day fitness challenge that includes these exercises. 
If this feels too isolating, tune in to free exercise videos on YouTube. There's a surprising number to choose from, offering all types of workouts, from yoga to high-intensity interval training. Take advantage of the free workouts available to you.
Have an Accountability Partner
Many studies show that having someone keep you accountable for completing a workout will increase your adherence, which will increase your results. The #1 reason people quit on their goals is that there are no real consequences for their inaction. Set clear goals and expectations so you both know your roles and boundaries. Choose someone who you trust; someone who won't accept your excuses! Try to find someone who will give you the just-right combination of support and tough love.
Sometimes your accountabilty partner will be a group not an individual. Yes, the first point says that working out at home can be easier. However, if there is a group of women expecting to see you at a fitness class, you will have more motivation to show up and get your workout in. If you don't show up you'll have a few inquiring minds checking in on where you were and why you weren't in class. 
Get that Endorphin Boost
Think about how good you feel 10 minutes into a fast-paced workout. It's at the time that endorphins, feel-good chemicals, start to kick in, and you realize you're glad you did it. Challenge yourself to do 10 minutes on days that you don't feel motivated. That's not so hard! And once the blood starts coursing to your brain and endorphins kick in, you'll keep going. It's a mind trick that works.
Grab your FREE mood tracker coloring sheet here!
Make Music Part of Your Workouts
One of the most powerful tools for making exercise easier is music. Studies show playing music during exercise makes a workout feel easier and can even improve your performance. Even if you're doing a fast-paced exercise, choose music with a quick tempo and time your movements with it. Music also distracts your mind from those labored breaths you're taking and how much you're sweating. Change your play list often too, so you don't get tired of listening to the same songs.
Think of Your Future Self
Envision in your mind what you might look and feel like 20 or 30 years from now if you exercise and if you don't. If you don't exercise, the future will feel like a worse version of yourself. Muscles atrophy and become weaker with age, and this reduces mobility and functionality. Older people who enjoy life the most are those with few or no limitations. They've stayed physically active and can still participate fully in life. Ask yourself where you will be and how you will feel decades down the line if you don't stay active?
Stay Inspired with Motivational Quotes
Motivational quotes inspire and help you get off the couch. Find some that motivate you to get moving. The Actlive Life Box was created to help motivate moms to stay active and always has encouraging words inside. Here are some examples:
Take care of your body. It's the only place you have to live. ~Jim Rohn

Do Something today that your future self will thank you for. ~Sean Patrick Flanery

Don't limit your challenges, challenge your limits. ~Jerry Dunn
Read fitness magazines and articles to find new inspiring quotes. Write them down and display them on your refrigerator or computer monitor as a reminder of why you should exercise. Hang your monthly Actlive Life quote card on your mirror and place your inspirational stickers on your water bottle or journal. 
Do It for the Right Reasons
Studies show people are more likely to stay motivated to exercise if they do it for intrinsic reasons, because it makes them feel good rather than for extrinsic reasons, because they want a smaller waistline or bigger biceps. Exercise is more than just chasing physical perfection. It can improve the quality of your life and make you feel better. Think about how good you feel after a workout when you're tempted not to do it.
Reward Yourself Afterward
Treat yourself to something when you complete a workout. Don't make that reward a food-related item, like a piece of cake or a doughnut, but something that brings you joy, like a bubble bath. Another idea: Add a few dollars to a jar every time you complete a workout. Then save the money for something you've always wanted.
The Bottom Line
The benefits of staying physically active are too compelling to pass up. Use these techniques to help you stay motivated. It's okay to take rest and recovery days, but make sure you're exercising more days than not when you are physically able to.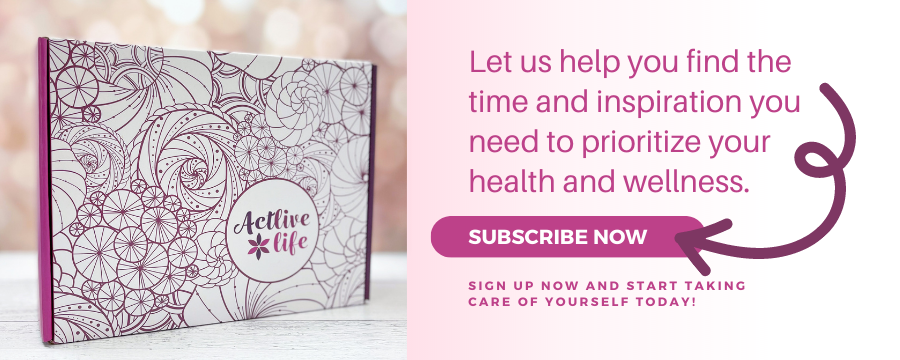 References:
"Lower risk of depression with elevated exercise." 05 Nov. 2019, news.harvard.edu/gazette/story/2019/11/physical-activity-may-protect-those-at-risk-for-depression/.
Sebire SJ, Standage M, Vansteenkiste M. Examining intrinsic versus extrinsic exercise goals: cognitive, affective, and behavioral outcomes. J Sport Exerc Psychol. 2009 Apr;31(2):189-210. doi: 10.1123/jsep.31.2.189. PMID: 19454771.
"WatchFit - Intrinsic vs Extrinsic Motivation: Set Yourself ...." 26 Nov. 2015, watchfit.com/exercise/intrinsic-and-extrinsic-motivation/.
Journal of Sports Science and Medicine (2009) 8, 435-442.
Always consult your physician before beginning any exercise program. This general information is not intended to diagnose any medical condition or to replace your healthcare professional. Consult with your healthcare professional to design an appropriate exercise routine. If you experience any pain or difficulty with these exercises, stop and consult your healthcare provider.