In the last several decades, yoga has become widely practiced in Western culture. But what is yoga and where did it originate? What are the benefits of yoga? Let's take a deeper look at this increasingly popular physical activity and see if we can answer some basic questions.
The Origins and Benefits of Yoga: Exploring the Physical and Mental Practice
What is Yoga?
The word "yoga" comes from ancient Sanskrit and means "connection" or "union". The philosophy of yoga encompasses a broad array of techniques which, when practiced, strive to unify the body and mind. The ultimate goal of yoga is to increase spiritual awareness and allow practitioners to realize a sense of oneness with the universe.
What we think of as yoga in the United States is actually a branch or "path" of yoga known as Hatha yoga. This path involves assuming postures and focusing on breathing, coupled with meditation. It can offer health benefits for both the mind and body.
What Are the Benefits of Yoga?
Practicing yoga regularly can offer many benefits, both physical and mental.
The physical benefits can include:
Improved muscle and joint flexibility
Strengthened spine and improved posture
Relief from chronic neck, back and shoulder pain
Increased stamina
Improved digestion
Relief from breathing disorders
The mental benefits of yoga often include:
Relaxation
Increased body awareness
Relief from chronic stress
Improved attention
Focused concentration
Relief from depression
Is Yoga Good Exercise?
The short answer is, "Yes!" While working out at the gym allows you to focus on individual parts of your body, yoga is a system of exercise that allows you to focus on your entire body and mind as a whole. In addition, yoga continuously engages your core. It increases your heart rate, stretches and strengthens your muscles, and improves the efficiency of your breathing -- all while focusing your mind and relieving stress.
Yoga is a gentle exercise. It works to connect your mind and body and allows you to be aware of any signals your body may send. This helps you enjoy the health benefits of yoga without fear of injury.
Who Can Practice Yoga?
This is one of the best aspects of yoga. It is gentle enough that it can be practiced by people of all ages. Children benefit by learning self-discipline. Seniors benefit by maintaining flexibility and mobility. Even pregnant women can enjoy the health and relaxation benefits of practicing yoga.
How Do I Begin Practicing Yoga?
Beginning to practice yoga can be both invigorating and daunting, but don't worry, it's easy to get going. Start by asking yourself if you would like to practice yoga socially or privately. If you wish to enjoy the benefits of yoga with others, look into local studios to see what classes they offer for beginners. If you would rather practice yoga in the privacy of your own home, there are many books, DVDs, and websites to help you get started. Check out the Yoga Anytime free trial offer that was included in the March Actlive Life box.
Three Easy Postures You Can Try
If you're excited to start now, give these three beginner postures a try!
These postures are just the beginning. Yoga offers a vast library of postures that work the body in various ways. Once you have these three down and feel confident in your practice of them expand your yoga workout to include more.
Enjoying Yoga!
Remember, yoga is about more than stretching. It's about connecting your mind and body. Make your practice of this ancient art both healthful and enjoyable. Play relaxing music or burn scented candles to stimulate your senses. In nice weather take your routine outdoors. Focus on your breathing as you assume different postures and let your mind relax. Before you know it you'll be enjoying the act of doing yoga as much as its health benefits!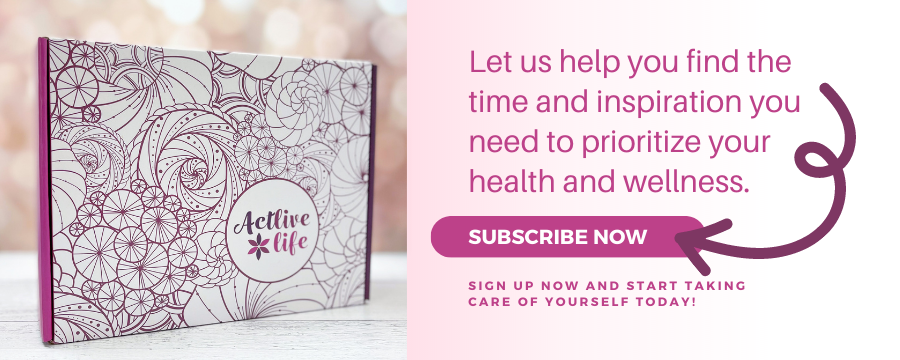 Always consult your physician before beginning any exercise program. This general information is not intended to diagnose any medical condition or to replace your healthcare professional. Consult with your healthcare professional to design an appropriate exercise routine. If you experience any pain or difficulty with these exercises, stop and consult your healthcare provider.