Time Crunch Workout Guide
Fit in Fitness Anytime, Anywhere with These
Time Crunch Workouts - Download Now!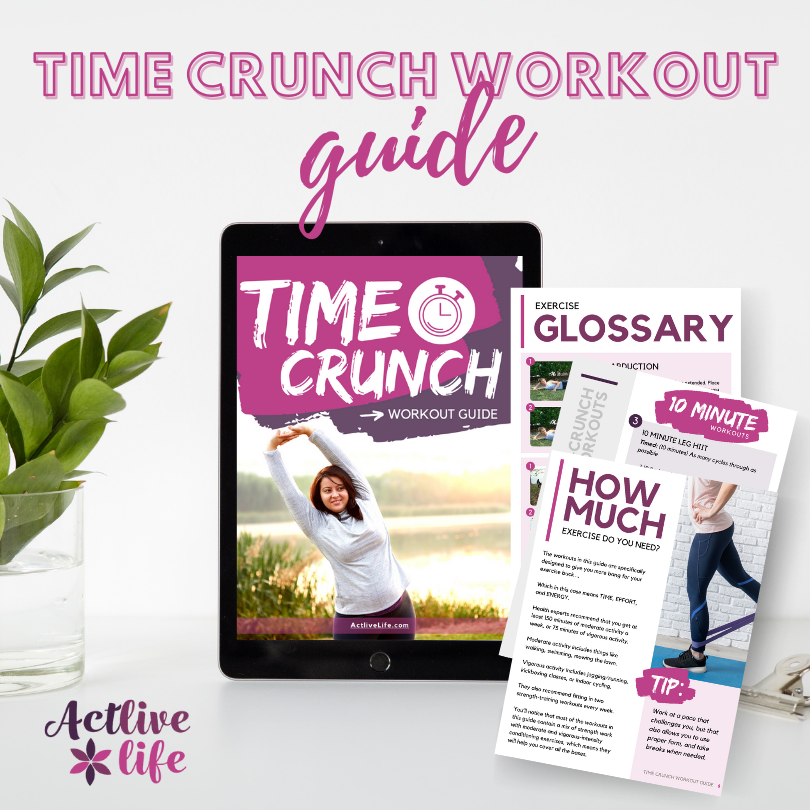 A complete digital guide to fast & effective workouts you can do at home … on the road … and my "no excuses" 5-minute workouts …. for when you only have 5 minutes to get it done!
Did I mention that NONE of these workouts require any equipment? Even if you don't need it now, it's worth downloading to have it for your next vacation or when you're short on time.
I know that two of the biggest obstacles to working out can be motivation and time.
This downloadable guide was created with BOTH of those problems in mind.
#1: The workouts are designed to take only 5, 10, 15, or 20 minutes to complete. Done and done!
#2: Even grabbing a quick 5- or 10-minute workout will go a long way toward building and maintaining your level of motivation!
That's because consistency will help you groove a fitness habit that will serve you for life.
I know your fitness & wellness is very important to you – which is just one of the many reasons I'm excited for you to get this guide.
It also contains a glossary of how to do each exercise with proper form. 35 PDF pages packed with helpful information and effective workouts. 
ONLY $7.99