Boost Your Productivity and Achieve Your Goals: Download Our FREE Habit Tracker PDF Now!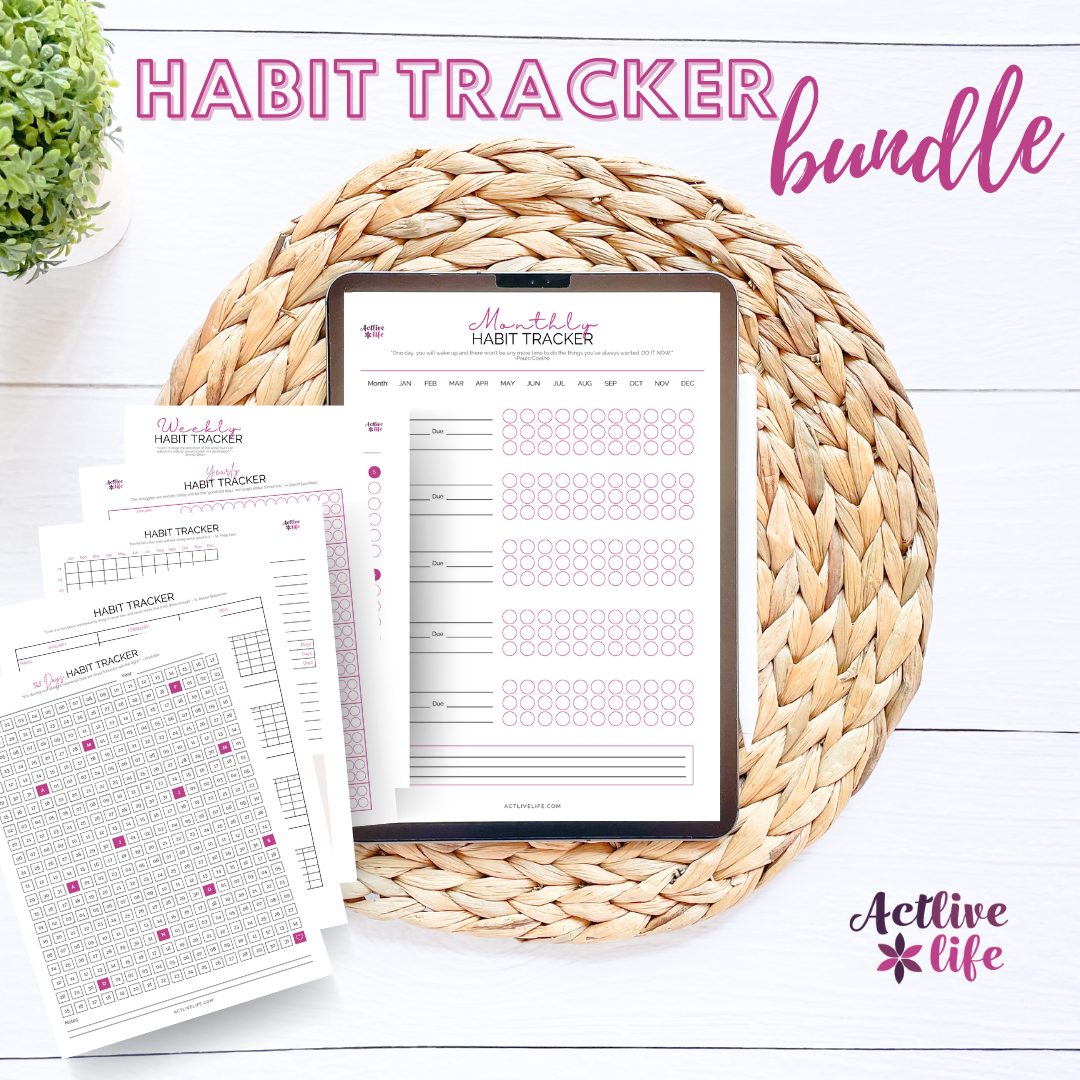 Tracking your healthy habits can be a powerful tool in achieving your wellness goals. By monitoring and recording your daily behaviors, you gain valuable insights and create a visual representation of your progress. Let's explore the benefits of habit tracking and how it can positively impact your well-being.
Provides Accountability: Tracking your healthy habits allows you to stay accountable to yourself and your goals. It serves as a visual reminder of your progress, motivating you to stay on track.
Identifies Patterns: By consistently tracking your habits, you can identify patterns and trends that may be influencing your overall well-being. This awareness helps you make informed decisions and adjustments to optimize your health.
Builds Consistency: Habit tracking promotes consistency in your daily routine. It helps you establish and maintain healthy habits by creating a sense of structure and discipline.
Highlights Progress: Seeing your progress over time can be incredibly motivating and uplifting. Habit trackers allow you to celebrate small victories and milestones, boosting your confidence and inspiring you to keep pushing forward.
Facilitates Goal Setting: By tracking your habits, you gain valuable insights into what is working well and what areas may need improvement. This information enables you to set realistic and achievable goals that align with your overall health objectives.
Enhances Self-Awareness: Habit tracking fosters self-awareness by encouraging you to reflect on your choices and behaviors. It helps you understand your triggers, strengths, and areas for growth, empowering you to make intentional and positive changes.
Provides a Sense of Control: Tracking your healthy habits gives you a sense of control over your well-being. It allows you to actively participate in shaping your lifestyle, making it easier to prioritize and maintain your health goals.
Encourages Accountability and Support: Sharing your habit tracking progress with others can create a sense of accountability and support. It opens up opportunities for sharing experiences, seeking advice, and receiving encouragement from like-minded individuals on a similar wellness journey.
Habit tracking provides accountability, identifies patterns, builds consistency, highlights progress, facilitates goal setting, enhances self-awareness, promotes a sense of control, and encourages accountability and support from others. By incorporating habit tracking into your routine, you empower yourself to make positive changes, stay on track with your goals, and ultimately lead a healthier and more fulfilling life.