As the holiday season approaches, the opportunity to express your love and appreciation for the special women in your life is on the horizon. Whether it's your mom, grandma, sister, or dear friend, finding the perfect gift that conveys your admiration and gratitude can truly make their season merry and bright. From inspirational jewelry to pampering skincare bundles, unique home decor to motivational journals, our carefully curated selection of gifts is designed to uplift, inspire, and empower. These thoughtful presents not only convey your affection but also offer a dose of motivation, style, and self-care, making this holiday season a time for them to embrace strength, courage, and personal growth. Discover how our handpicked collection can help you show your love in a meaningful way.
Budget-Friendly Gifts That Spark Joy
This post includes affiliate links.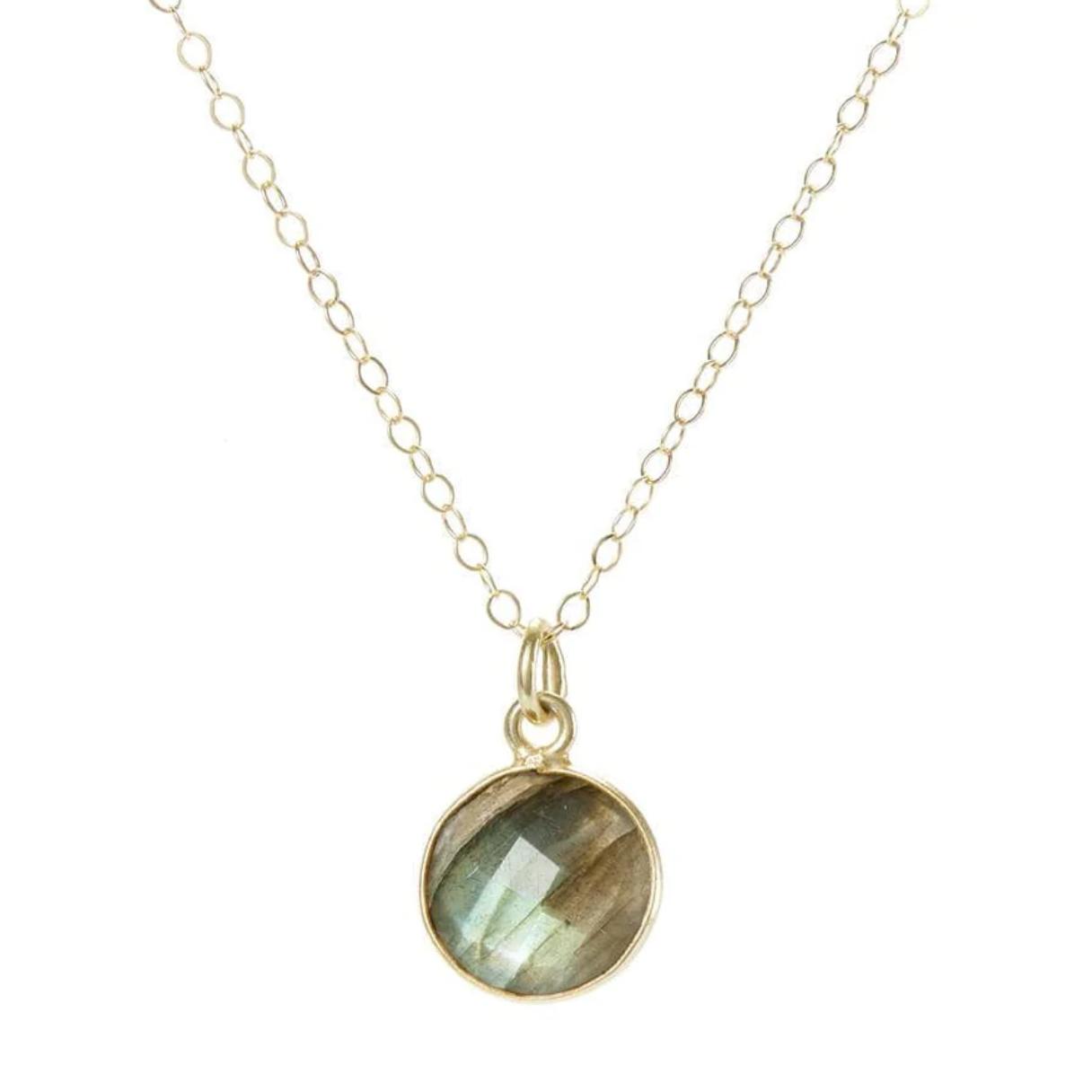 Strength & Courage Gemstone Necklace - $48.00
Unleash the strength and resilience of motherhood with this Tough as a Mother Tribe Mama Needs Strength & Courage Gemstone Necklace. This exquisite piece, featuring a genuine labradorite stone on a 14K gold-filled 18" chain, is more than a necklace—it's a powerful emblem of a mother's fortitude. Gift it to a special mom to encourage positive thoughts, a deep connection to intuition, and the fading away of any lingering mama guilt. With its stone meaning of promoting strength, courage, and perseverance, this necklace becomes a beautiful and meaningful companion on the journey of motherhood.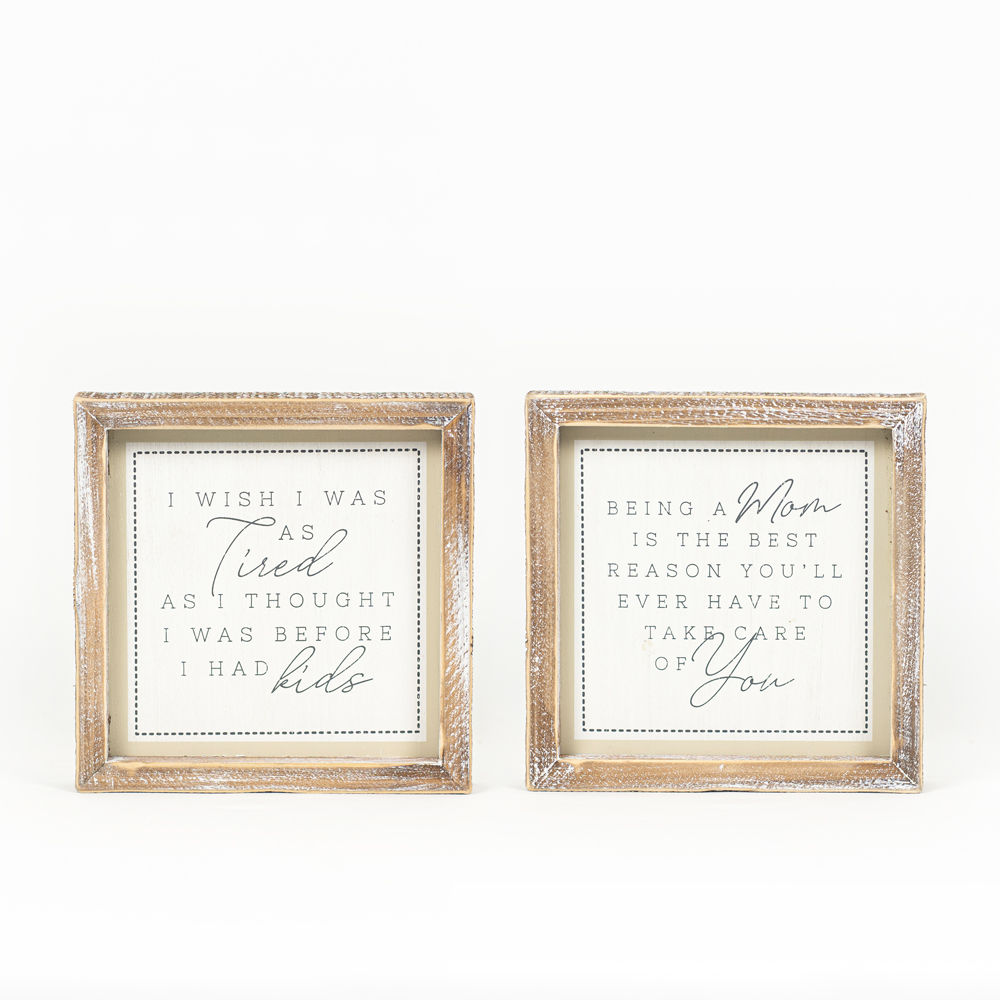 Reversible Framed Sign - $18.00
Transform any space with this Wooden Reversible Framed Sign – a playful and relatable addition for the moms who deserve a touch of humor in their daily lives. This 7" x 7" x 1.5" sign is not just a charming decorative piece; it's a dynamic expression of the joys and challenges of motherhood. Featuring the messages 'Being a Mom is the best reason you'll ever have to take care of you' and 'I wish I was as tired as I thought I was before I had kids,' this versatile sign is the perfect gift to add personality and warmth to any home, office, or gym setting. Give the gift of laughter and style with this delightful double-sided sign!

Glow Baby Skincare Bundle - $20.00
Elevate your self-care game and achieve a radiant transformation with the Glow Baby Skincare Bundle. This indulgent bundle is your ticket to feeling like a star from head to toe, all from the comfort of your home. It includes 10 incredibly soft cotton rounds, making makeup removal a breeze, and the Nuria Micellar Water, a gentle yet powerful makeup remover for even the most stubborn cosmetics. To top it off, you'll find a set of luxurious gold eye masks designed to reduce puffiness and leave your eyes looking luminous. Whether you're treating yourself or someone special, this skincare bundle is the perfect gift for a touch of at-home glamour. Step into a world of self-pampering and emerge with a dazzling makeover – no salon trip required!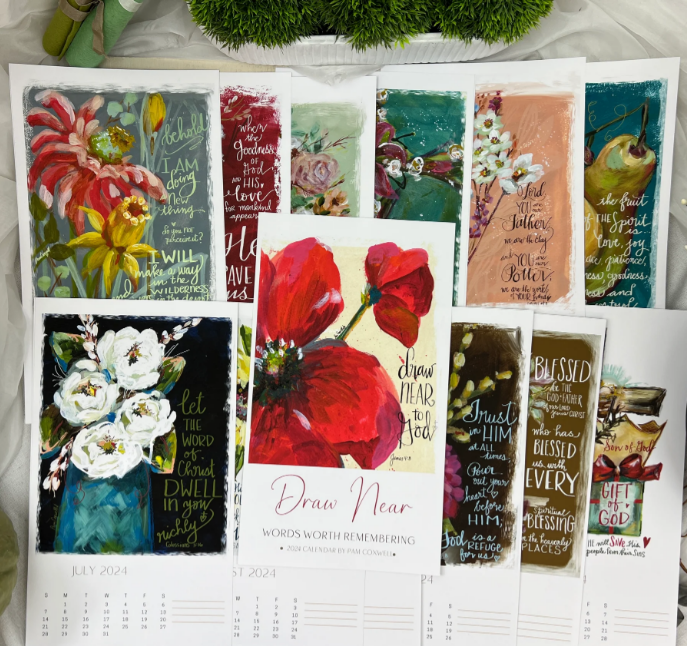 2024 Words Worth Remembering Calendar "Draw Near" - $37.00
(Early Bird Pricing only valid through Nov. 10th!)
Surround yourself with Beauty and Truth throughout the year with this beautifully curated 2024 calendar featuring original artwork from Pam Coxwell. Each lovingly created painting offers encouraging WORDS OF TRUTH and SCRIPTURE to act as a daily reminder of HIS TRUTH.

Cuticle Oil Pen - $12.99
This pen-like applictor contains natural rejuvenating oils with a pliable brush that gently coats the cuticle. Simply press the flow control button to dispense the oil.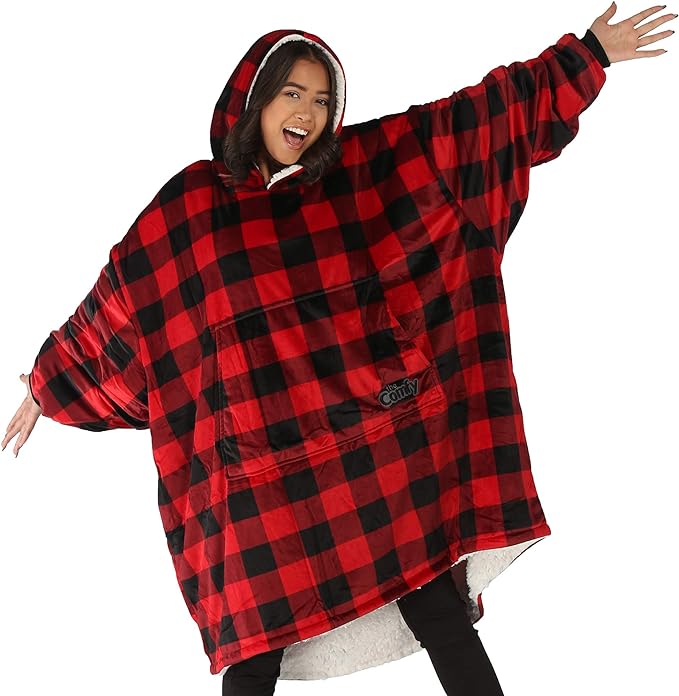 THE COMFY Original Oversized Microfiber & Sherpa Wearable Blanket - $49.99
It's giant, and it's supposed to be! The Comfy is like being hugged by a cloud! Designed with the ultimate in comfort and flexibility in mind, the quater-zip allows you to control your temperature and make it easier to put on and take off. Pull your legs into the plush fluffy luxurious sherpa to cover yourself completely on the couch, roll the sleeves up to make yourself a snack, & move around freely while taking your warmth wherever you go. Don't worry about slipping or sliding sleeves. Pull your legs in, flip the hood up, or walk around freely while wearing the warmth of your blanket wherever you go. Now you can truly wear your blanket anywhere!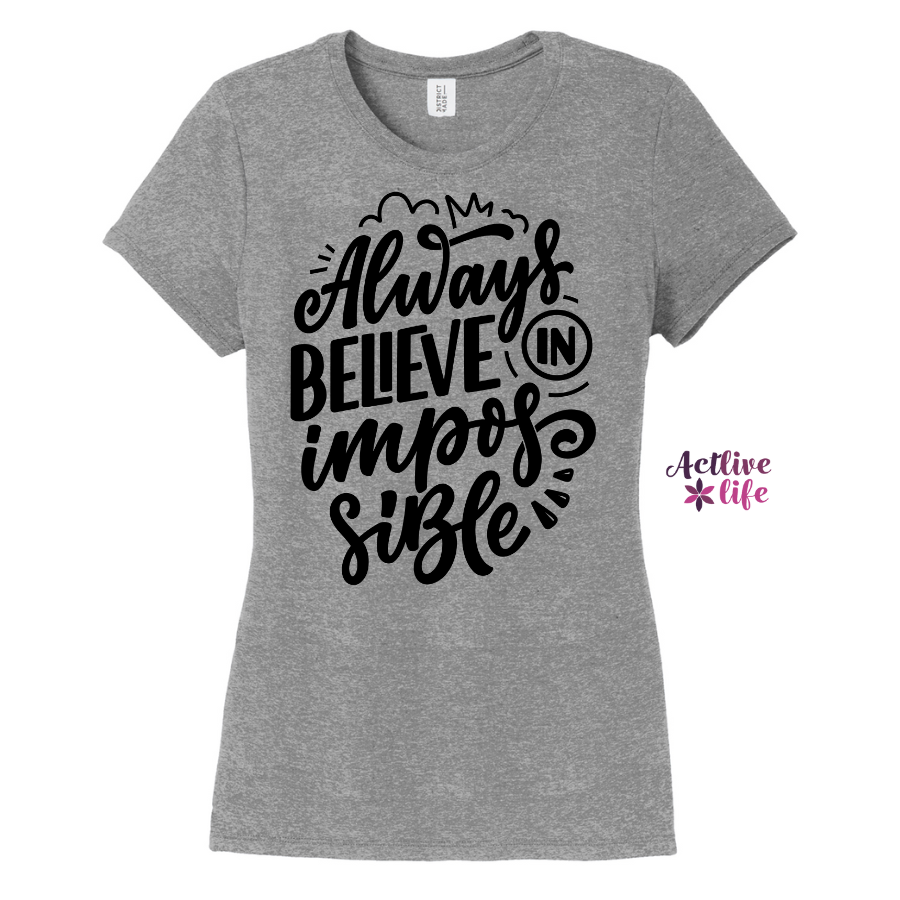 Always Believe in Impossible T-Shirt - $24.00
Crafted for comfort and style, this gray tri-blend tee serves as a daily reminder to "Always believe in impossible." Whether you're hitting the gym or embracing an active lifestyle, the soft and breathable tri-blend fabric ensures optimal comfort, keeping you focused on your goals. Wear it with pride, radiating positivity and determination as you pursue your health and wellness journey. Because in the world of fitness, the belief in the impossible is often the catalyst for extraordinary achievements. Embrace the mindset, wear it proudly, and let your fitness story unfold in style.

Be You Do You For You Wooden Sign - $15.00
Embrace authenticity with our "Be You, Do You, For You" wooden sign, a daily reminder to celebrate your unique journey. Crafted with care, this 7" x 7" sign adds a touch of inspiration to any space. Whether in your home or office, let its motivational message empower you to be true to yourself, pursue your dreams, and find joy in every moment. Elevate your surroundings and uplift your spirit with this beautifully designed and timeless piece. Because, in the end, being you, doing you, and doing it for you is the key to a life well-lived.

Dream. Plan. Do. Journal - $15.00
Unleash your dreams with this hand-lettered Dream Plan Do, Grey and Rose Gold Fabric Journal! Elevate your goal-setting experience with this chic and stylish notebook that beckons creativity and ambition. Perfect for jotting down motivational notes, capturing inspirational quotes, mapping out workout goals, or simply organizing your brilliant ideas. Gift this elegant 8.1 x 5.6 x 0.6 journal and inspire someone to turn their dreams into reality!

Crush Your Goals Inspiring Quote Cards Deck - $14.00
These shareable, giftable, and postable motivational cards cheer you on with wit, heart, and zero cheese. Keep for yourself or spread the spirit! Contains 40 inspiring quotes from diverse artists, writers, and thinkers. Pin up cards for instant desk décor or share them with friends as a unique gift that'll brighten their day.
Ekho Wireless Ear Buds - $24.00
Say goodbye to tangled wires and hello to hassle-free listening with these wireless earbuds.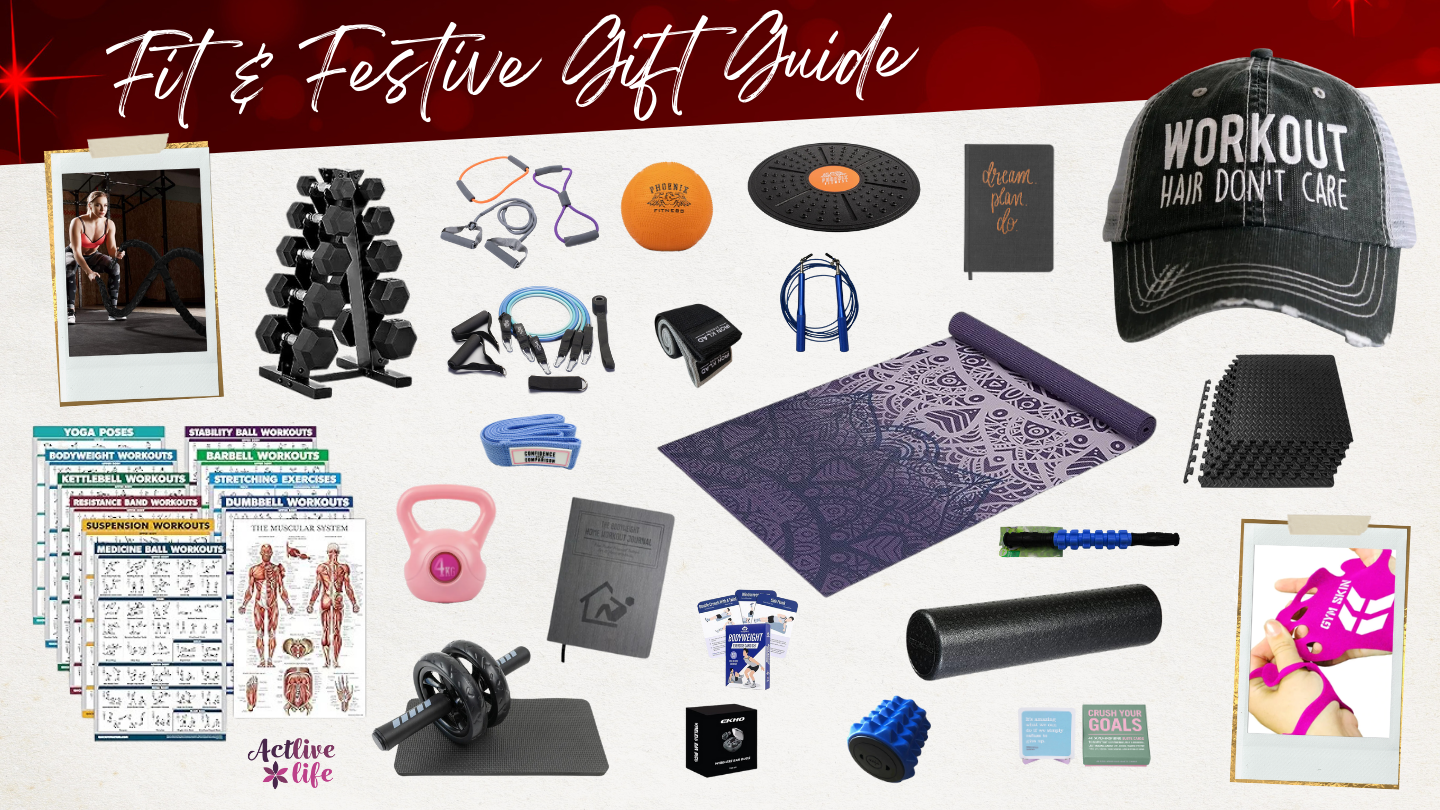 Click here to check out our Fit & Festive Holiday Gift Guide.